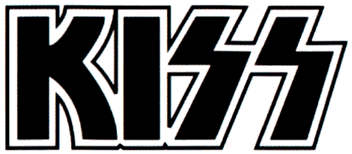 The lastest preview .rm(*) files
* This filetype is heavily compressed and therefore cannot reflect the actual quality of my CDR's.
The filesize is ca. 1/10 of the original, so artifacts occurr, especially high frequencies can sound "wavy".

( RealPlayer is required for playback )

If you do not have RealPlayer installed, you can download an installer from the site above.
Scroll halfway the page, there you'll see the links to the free versions. Follow the link and
select RealPlayer Basic near the bottom (regular RealPlayer is $ 29.95, but this one is free !).




Rainbow Hall, Nagoya, Japan, 18 March 2001 (2CD)
COMPLETE SONGS :
Talk To Me (2.8 MB)
Firehouse (3.1 MB)


COMPLETE MEDLEY:
Pt. 1 / Got To Choose (1.1 MB)
Pt. 2 / Parasite (1.0 MB)
Pt. 3 / She (2.7 MB)
Pt. 4 / Makin' Love (0.8 MB)


ERIC ON VOCAL :
Black Diamond (3.9 MB)




note : this server does not stream audio, you'll need to download the files to your hard drive first.





MORE JAPAN 2001 AUDIO VIDEO :
I have more Japanese Farewell audio & video available, as well.
Check the site for more quality stuff for trade.





Return to main site : Fork In Hell - Online KISS Resource

Contact : Chris_IPXSPX@yahoo.com or IPXSPX@lycos.com