This is a live discussion room for KISS fans. Your browser requires Java support. 

To login : no password is required, you will appear in the chat room immediately. 

This is my BACKUP CHATROOM in case the one on NBCi.com goes down (can happen !)
Please note that this chatroom is only used when the other one ISN'T FUNCTIONING.
The room I always use on : http://members.nbci.com/kissresource.chatintro.html.


I myself might attend the chat (when time permits) every day from 9 'till 10 PM
(GMT +1.00), plus fridays and saturdays from 1 to 2 AM (GMT +1.00). To see when 
this in your timezone, see below in the timezone table. C-ya there !

Click here to chat now !  | To go to my (regular) NBCi chatroom, click here.

Questions / comments ? E-mail me : Chris_IPXSPX@yahoo.com. 

If you do not wish to chat now, you can return to my main KISS site.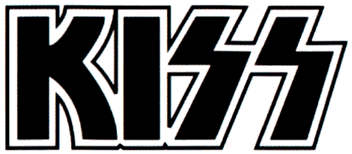 THE CHATROOM IS ALWAYS OPEN
Below are the times during which the chat room might be attended by yours truly
(can't guarantee though, when time permits I'll be here). But hey - you don't need
me to have a chat with other fans. You can check during these hours to see what's
up, or perhaps make appointments with your KISS pals and come here to talk.
The room is still new, but eventually more fans will come here regularly, during
different times of the day, so you might bump into interesting people... Enjoy !




Every Day, Monday to Sunday :
| | |
| --- | --- |
| When you're in Time Zone : | The chat time is : |
| Pacific Time (GMT-8.00) | 12.00 AM - 01.00 PM |
| Mountain Time (GMT -7.00) | 01.00 PM - 02.00 PM |
| Central Time (GMT -6.00) | 02.00 PM - 03.00 PM |
| Eastern Time (GMT -5.00) | 03.00 PM - 04.00 PM |
| Atlantic Time (GMT -4.00) | 04.00 PM - 05.00 PM |
| Brasil (GMT -3.00) | 05.00 PM - 06.00 PM |
| Greenwich Time / UK (GMT +0.00) | 08.00 PM - 09.00 PM |
| Continental Europe (GMT +1.00) | 09.00 PM - 10.00 PM |
| Eastern Europe (GMT +2.00) | 10.00 PM - 11.00 PM |
| Russia/Moscow (GMT +3.00) | 11.00 PM - 12.00 PM |
| Australia/Perth (GMT +8.00) | 04.00 AM - 05.00 AM |
| Japan (GMT +9.00) | 05.00 AM - 06.00 AM |
| Australia/Adelaide (GMT +9.30) | 05.30 AM - 06.30 AM |
| Australia/Sydney (GMT +10.00) | 06.00 AM - 07.00 AM |
| New Zealand (GMT +12.00) | 08.00 AM - 09.00 AM |
2nd chat on Friday and Saturday :
| | |
| --- | --- |
| When you're in Time Zone : | The 2nd chat time is : |
| Pacific Time (GMT-8.00) | 04.00 PM - 05.00 PM |
| Mountain Time (GMT -7.00) | 05.00 PM - 06.00 PM |
| Central Time (GMT -6.00) | 06.00 PM - 07.00 PM |
| Eastern Time (GMT -5.00) | 07.00 PM - 08.00 PM |
| Atlantic Time (GMT -4.00) | 08.00 PM - 09.00 PM |
| Brasil (GMT -3.00) | 09.00 PM - 10.00 PM |
| Greenwich Time / UK (GMT +0.00) | 00.00 AM - 01.00 AM |
| Continental Europe (GMT +1.00) | 01.00 AM - 02.00 AM |
| Eastern Europe (GMT +2.00) | 02.00 AM - 03.00 AM |
| Russia/Moscow (GMT +3.00) | 03.00 AM - 04.00 AM |
| Australia/Perth (GMT +8.00) | 08.00 AM - 09.00 AM |
| Japan (GMT +9.00) | 09.00 AM - 10.00 AM |
| Australia/Adelaide (GMT +9.30) | 09.30 AM - 10.30 AM |
| Australia/Sydney (GMT +10.00) | 10.00 AM - 11.00 AM |
| New Zealand (GMT +12.00) | 12.00 AM - 01.00 PM |



enter backup chat room | go to NBCI chat room | back to my main site